Carol's & Frank's(Ritsert/Kennedy) Home Page
This is Carol and Frank Kennedy

You are visitor: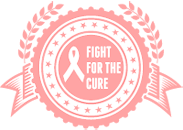 Your Way Computer
413 623-5180
Milkhouse Art Gallery/Studio
Art as you have never seen before!!!!!!!!
A Bed and Breakfast and an art studio all in one.
The entire, rambling Farm House is the canvas.
A must visit for all.
rootsweb.com
genforum.com
familytreemaker.com
familysearch.org
Using Social Security
German links
Philip Marshall family history

Need some gooood tunes?
For the dead heads

Vincent J. Hebert Arboretum
A little something for the Brain?
Got to make a phone call?
Are we rich yet??
Cats from around the world
Carols slate page
Where we live
Let me teach you


Let me know what you think
in the subject box type in "In my opinion"
All rights reserved 1995-2015
Your Way Custom Knits (Your Way Computer)
1153 Washington Mtn. Rd.
Washington, MA. 01223
Last revised 12/13/2014
Fax: 1 413 623-2018
Last edit 1/5/2015