Carol's & Frank's(Ritsert/Kennedy) Home Page
This is Carol and Frank Kennedy
Washington's Monthly News Letter (TRACKS)
"Next Door Washington" a web site to Buy,Sell,Trade,Free Stuff, or Events and So Much More.
OR YOU CAN JOIN UP. Its Free

You are visitor: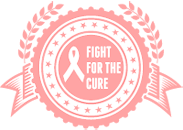 Your Way Computer
413 623-5180
From Stockbridge, Massachusetts Artist Ruth Drysdale
rootsweb.com
genforum.com
familytreemaker.com
familysearch.org
Using Social Security
German links
Philip Marshall family history
Milkhouse Art Gallery/Studio
Art as you have never seen before!!!!!!!!
A Bed and Breakfast and an art studio all in one.
The entire, rambling Farm House is the canvas.
A must visit for all.
The Town of Washington Home Page

Let me know what you think
in the subject box type in "In my opinion"
All rights reserved 1995-201

7
Your Way Custom Knits (Your Way Computer)
1153 Washington Mtn. Rd.
Washington, MA. 01223
Fax: 1 413 623-2018
Last edit June 25 2017